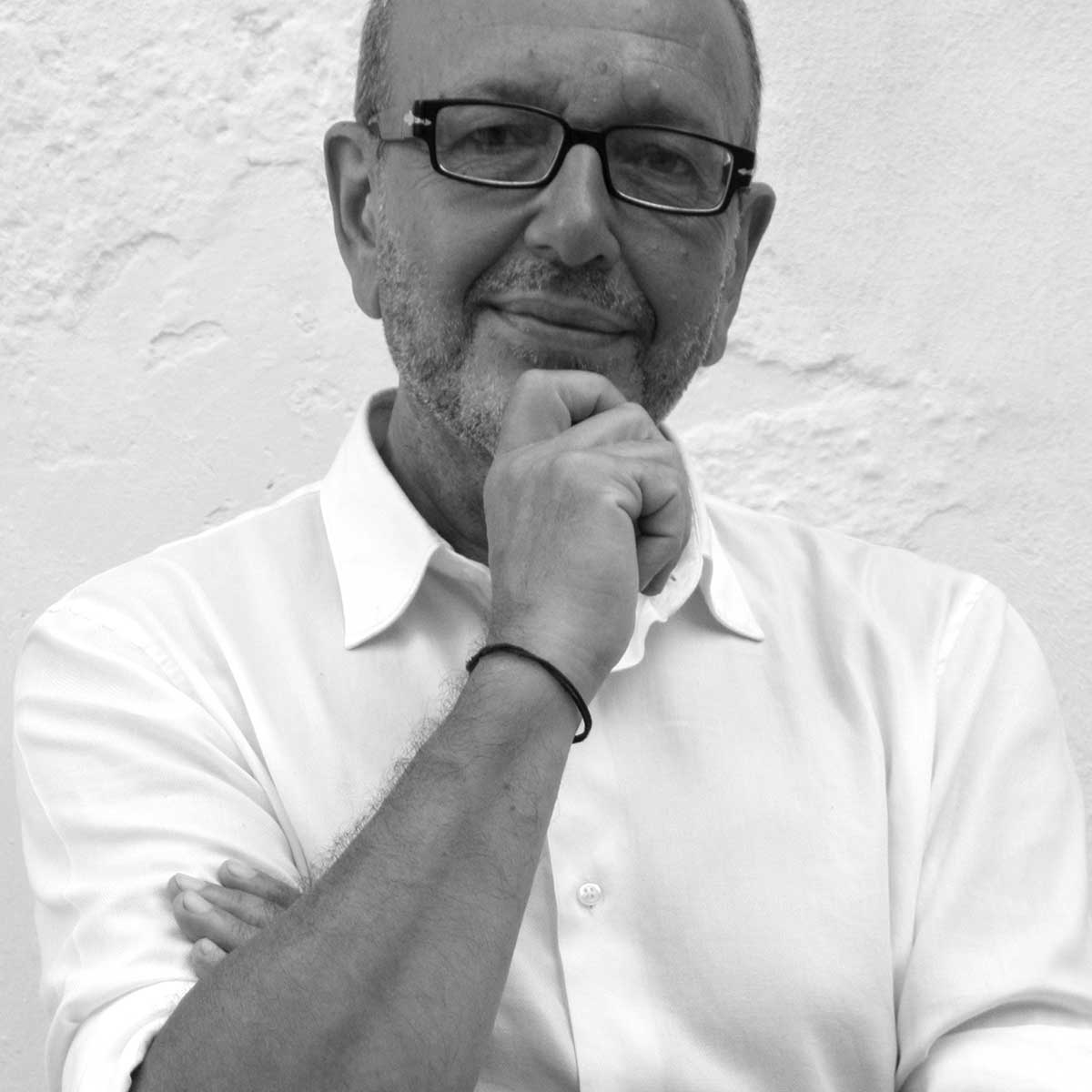 Architetto, designer, pittore, nato a Bazzano (Bologna) si laurea in Architettura a Firenze. Ha svolto attività didattica e tenuto  lezioni e conferenze in diverse Facoltà Italiane. Fonda lo studio ENd+a occupandosi di architettura, design, interior design ed art direction, realizzando numerosi interventi d'architettura residenziale in diverse città italiane. Come designer ha collaborato con  importanti aziende italiane. Ha partecipato a numerose mostre dedicate al design ricevendo premi e menzioni speciali, i suoi lavori sono stati pubblicati su innumerevoli riviste, saggi, blog e siti di design e architettura nazionali ed internazionali. Nel 2016 ha ricevuto il Premio Red Dot Award.
Come pittore, ha esposto in diverse mostre personali in gallerie e musei in Italia e all'estero e i suoi lavori sono presenti in varie collezioni pubbliche e private anche internazionali.
He is an architect, a designer, a painter who was born in Bazzano (Bologna). He graduated in Architecture in Florence. He taught and held conferences in many Italian Universities. He founded the ENd+a Study and dealt with architecture, design, interior design and art direction. He realized several residential architecture interventions in various Italian cities. As a designer he collaborated with some important Italian companies. He took part in many international exhibitions dedicated to design where he received prizes and special mentions. His works were published in countless Italian and international design and architecture magazines, essays, blogs and sites. In 2016 he has been awarded with the Red Dot Award. As a painter he showed his works in several personal exhibitions in a number of museums and galleries in Italy and abroad. His works are in many international public and private collections.